On the Tech-on website it has been reported that Gunze Ltd and Shinshu University have co-developed yarn suitable for knitting using organic conductive fibres.
The co-developers believe the yarn, which is light-weight, safe and washable, will be adopted by developers of wearable devices. The conductive yarn were recently exhibited in Tokyo.
The organic conductive fibre, used in the yarn, was co-developed by Nissan Motor Co Ltd, the University of Yamanashi and Shinshu University. They formed fibres using conductive polymers. The resultant fibre has advantages over competing products such as metal-kneading-type and metal-coating-type conductive fibres - it is washable, durable, safe for humans, and light weight. When formed into knitting yarn it becomes possible to add elasticity to the fibre, allowing the knitted yarn to conform to the human body so the wearer to move freely.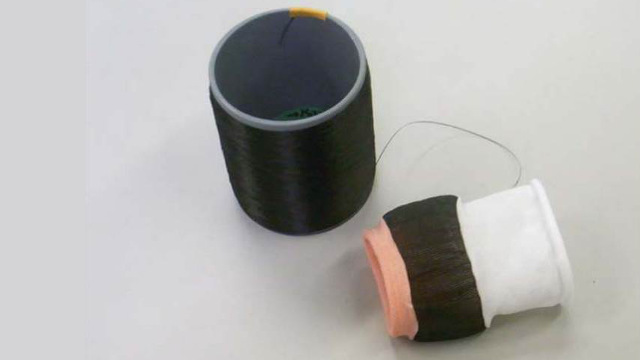 Figure: Gunze - Conductive polymer yarn for smart textile
According to the report Gunze is planning to develop underwear and stockings as "smart textile" products within fiscal 2015. The company has sensing and electronic circuit formation technologies that have been developed for its plastic film and electronic parts businesses.
A Gunze spokeperson said, "We totally have technologies essential for the development of smart textiles."