According to a report on the news website OLEDNet Kaneka have recently exhibited at Euroluce - a major bi-annual European Lighting Exhibition - in Milan, Italy.
Their reason for travelling from Japan to Europe is simply that Kaneka sees the European market as a primary market for their OLED lighting panels, this is of course in addition to the local Japanese market and US market.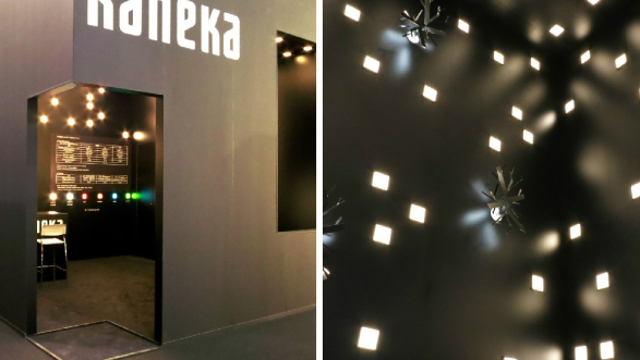 Figure: Kaneka OLED - Euroluce Exhibtion
An unnamed Kaneka spokesperson is reported to have said, "OLED lighting is suitable for European customers who consider design and diversity to be important as they have good energy efficiency, thin surface light source, soft light, and ability to produce various colours, and revealed increasing European consumers' awareness of OLED lighting is the priority assignment and the main reason for attending Euroluce."
In November 2014 Kaneka announced they had started production and were producing OLED lighting panels with lifetimes of 50,000 hours, and aims to achieve sales of 50 billion yen in 2020. (see - Kaneka announces they have begun shipping their latest OLED panel)