LG Chem has announced the launch of a new long-length flexible OLED light panel measuring 406mm x 50mm, which is about twice the size of current 200mm x 50mm OLED light panel.
The new 406mm x 50mm flexible OLED light panels (P6SD models) are 0.41mm think with 20,000 hours of lifetime. In addition, these flexible panels have efficacy of 50lm/W with CRI of 85, and light uniformity of 70%+.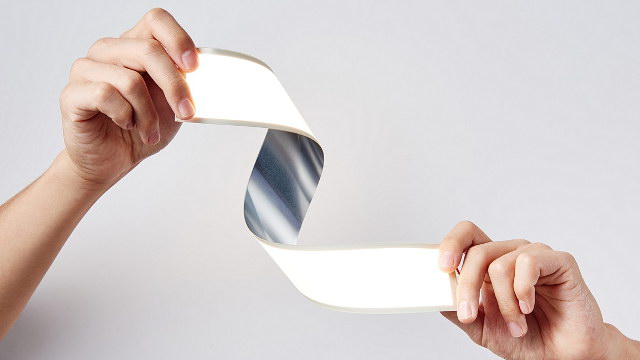 Figure: LG Chem - Flexible OLED 400mm x 50mm
Park Sung-Soo, Vice President of the OLED light business at LG Chem, said, "Based on the customer feedbacks, that flexibility in design rises with the increase in length of the flexible OLED light panel, we decided to introduce the longer version."