Corning has announced that Samsung Display has selected Corning's Lotus NXT Glass as its backplane substrate because it enables higher-resolution, more energy-efficient displays.
Corning unveiled Lotus NXT Glass - its 3rd-generation composition for high-performance displays - on June 1. It features total pitch variation - an integral element to panel performance that enables high resolutions and vividly bright displays.
Samsung Display's LTPS-OLED panels using Lotus NXT Glass now power the Galaxy Note5, the newest product of Samsung Electronics. The Galaxy Note5, introduced on Aug. 13, has a 5.7-inch Quad-HD Super AMOLED display. Dimensionally stable Lotus NXT Glass supports higher pixels per inch, allowing the Galaxy Note5 to feature crisp, clear, true-to-life pictures.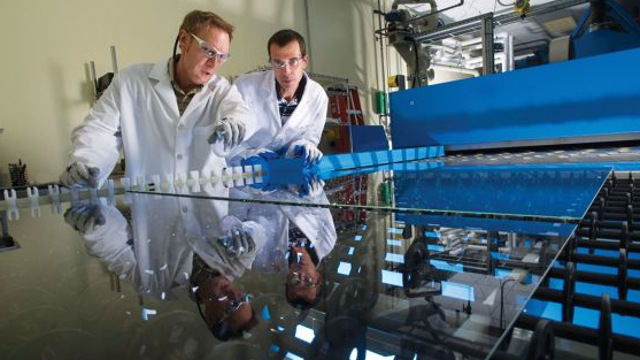 Figure: Corning - Lotus NXT Glass
In addition to Lotus NXT Glass, the Galaxy Note5 features Corning Gorilla Glass 4 - the latest generation of the industry-leading cover glass now used on more than 4 billion devices. Gorilla Glass 4 offers improved performance in resisting breakage from drops on rough surfaces, making it ideal for consumer electronic devices.
Michael Kunigonis, business director, High Performance Displays, Corning Glass Technologies, said, "We're excited to build on our long tradition of collaboration with Samsung Display." Michael added, "With the adoption of Lotus NXT Glass for the Galaxy Note5, Corning is helping Samsung produce stunning and vivid displays that meet the performance expectations of today's consumers."